Hey there, welcome to my blog "IncomeSigns". My name is Partha and I am a full-time blogger and affiliate marketer making a 4-figure income every month.
When I was a beginner, I used to join various survey sites and waste my precious time for very few dollars. Believe me, it is not at all worth it when you think just after joining, about the work that needs to be done in order to get paid.
Doing surveys will take a lot of your valuable time and hardly give you a great profit. So I would suggest you stay away from survey sites and try other ways to make money online.
Here are the 12 reasons why making money with online surveys is not good.
1. Surveys Are Not Good For Full-time Living
You will not be able to make a full-time income from these survey sites. You can't build your list by doing surveys because they do not pay you for referring others. You don't have any control over the timing of payments and it takes a long time, most of the time up to a month or two.
2. Surveys Consist Of Distracting Elements
They will make you go through the long process of surveys not knowing how much you are going to earn per survey or else they will be asking for your credit card details in order to qualify yourself for the survey's completion, which is fraud in many cases if you provide them with your card details without knowing the total amount they are going to charge for this survey.
3. Surveys Are Not Worth It If You Join More
I would suggest that you only join one survey site because I have seen that most of these sites are similar in nature. Even if you find a good-paying one, it will not be enough for you to make a decent income on the whole.
4. You Can't Build Your List By Doing Surveys
Survey sites do not pay you for referring others because it will bring them more traffic and hence more money. So, working as an affiliate with them is not an option either. What I mean by affiliate marketing is, promoting their products and getting paid for every sale.
5. Survey Sites Do Not Pay You For Your Time
Survey sites only pay you when you complete a survey. So, it is not worth it if you are doing this in your spare time. They won't be paying you much anyway because they want to save their money!
A long time ago one of my friends joined a paid survey site and completed one of their surveys. He was supposed to get $50, but they only gave him $22 because he didn't qualify for the survey!
6. Most Survey Sites Are Scams
You will find hundreds of survey sites offering the same thing, with little difference in the amount they are offering. So try to avoid joining these sites because most of them are either scams or will not provide you with a high enough income to cover all your time and efforts.
7. Surveys Are Not Going To Give You Any Residual Income
They will ask you to complete offers which you need to pay for and then you will get paid for that. So, even if you complete more of such offers and make a lot of money, the amount earned every month is going to be very low and it is not worth investing your hard-earned money in these offers.
8. Surveys Do Not Have An Expiry Period For Payments
You will take surveys, complete them, and get paid. But, if they don't pay you for whatever reason, all that money is gone! So, be careful about the survey sites you are joining to make sure that they pay their members promptly.
Recently I heard that one of the survey sites was paying its members after two months. So, it is important to find out such information before you join any site.
9. Survey Sites Have A Very Bad Support System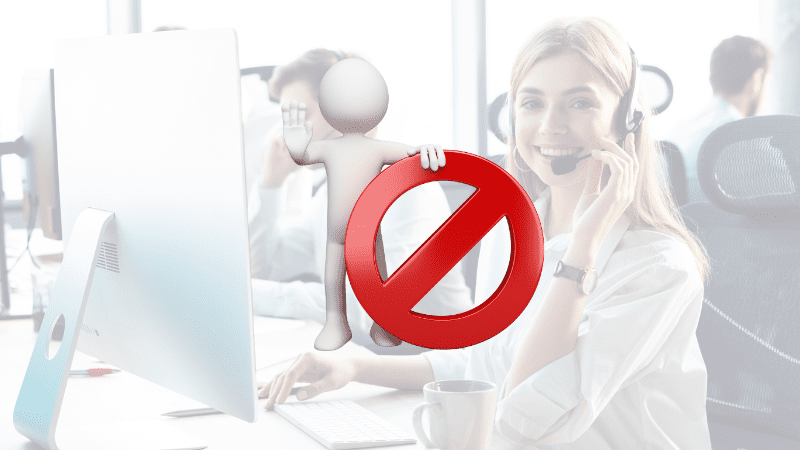 You will constantly have to contact them if you face any problems while doing a survey because the support system they provide is not going to help you much. Because people behind most of the survey sites are just trying to focus on making money themself and have little or no regard for the members' problems.
10. Many Survey Sites Have Low Minimum Payout Amounts
I have seen that some of these sites have a minimum payout amount as low as $5, which is too low. So, you should always ask the survey site how much is their minimum payout amount before joining it to avoid making a loss by wasting your precious time.
11. Surveys Are Not The Only Way Of Making Money Online
There are much better ways like building your list by giving away freebies (like eBooks, software, etc), making money blogging, or through other affiliate programs. Believe me; you can make the same amount of money you make with these survey sites without even joining them.
12. Survey Sites Are Not Going To Make You Rich!
As I said before, these survey sites are not established for making you rich, they are set up to make themselves rich. They don't want to provide you with the high income that you expect from them because it is going to take a lot of time before you are able to make any decent money.
You will just become their product and they will be making all the money without even paying you for your time and efforts! So, it would be better for you to give up on this idea of making money with online surveys because there is no possibility that these sites will provide you with the income that you deserve.
Conclusion
I would suggest you stay away from these sites because there are many other ways to make money online. There are so many great programs out there where you can make money by promoting them. There are also many ways to get sign-ups for your different programs which will automatically bring you residual income. The best way is to promote great products because whoever has built the product has done all the hard work and they know how much it is worth so they will provide you with a good commission in return.
Instead, you should try to learn the various techniques like the one I am using which is making money blogging. Because here you can create an income stream that will last for many years and you will be able to make a lot of money with the one-time effort.
I am sure that my blog will provide you with all the information that you need and guide you in making an income online, which is based on honesty and integrity. So, I would like to welcome you here and wish you success in all things!
Learn More: 6 Common Mistakes People Make When Starting to Make Money Online